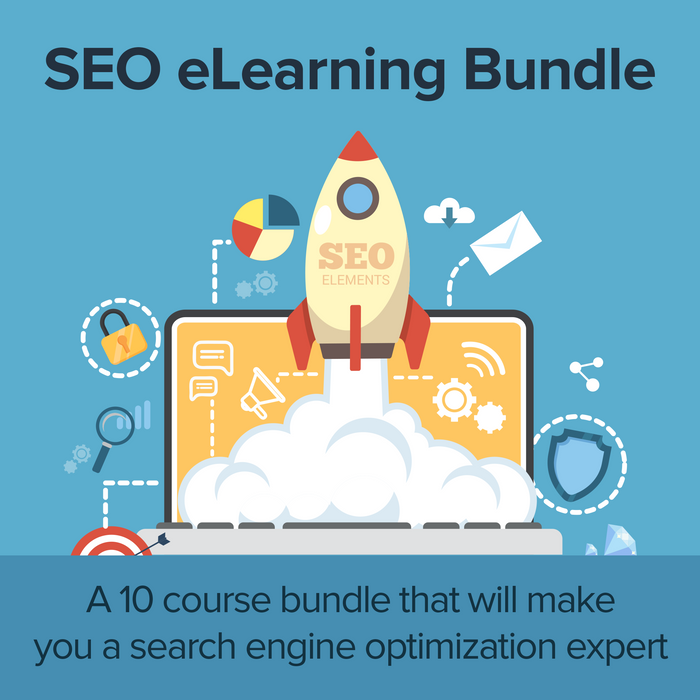 SEO is hard. Building backlinks to your website is hard. Producing amazing linkable content is hard. 
BUT if you can do it. Day in and day out for years you will have executed an SEO strategy that should pay dividends for years to come.
And despite the rise of mobile, SEO is still super relevant. Currently, on LinkedIn, there are 43,000+ job postings related to SEO.
The courses in the bundle include:
How To Do Keyword Research For SEO & Ranking On Google
Do It Yourself Local SEO For The Small Business Owner
Google citations to boost SEO for new local websites
Advanced SEO: be savvy & rank in all 10 search results
SEO - The Complete Guide To Search Engine Optimization
Build Your Brand: Blogging, SEO, Social Media & Relationships
SEO Strategies - Beginner to advanced tactics
Complete ON-PAGE SEO guide
SEO Basics Tips for Ranking Better
#1 way to rank in Google SEO: Link building (backlinks)
What You Get
LIFETIME access to all courses and content
10 courses
30 hours of content
All courses are redeemed on AcademyHacker.com. Academy Hacker is an elearning course marketplace for hackers, developers, cyber security pros, and tech nerds.
How To Do Keyword Research For SEO & Ranking On Google
Do It Yourself Local SEO For The Small Business Owner
Google Citations to Boost Local SEO
Advanced SEO - Rank on Page 1
SEO - The Complete Guide To Search Engine Optimization
Build Your Brand: Blogging, SEO, SocialMedia & Relationships
SEO Tactics - Beginner to advanced
Complete On-Page SEO Guide
SEO Basics Tips for Ranking Better
Google SEO and Link Building